With the move to cloud and hosted services, there are many advantages for the user but also the administrator. Many cloud services offer the end-user a considerable amount of self-control thus taking away lots of administrative tasks, no more time wasted on setting or changing follow-me settings, lookup call histories, set voicemails, etc, etc.
With our solution, these are a thing from the past and can easily be done by the end-user themselves.
During your signup each end-user will get his or her access to the User Control Panel (UCP) -often also referred to as a User Web Portal-. The UCP is web-based so easily accessible via a web browser.

In the UCP the user can set and view a wide variety of web widgets, these vary from;-
1. Follow-me Widget, used to configure your extensions follow-me behaviour.
2. Call History Widget, as does the name suggest shows your call history.
3. Voicemail Widget, to set, view, listen, forward, etc your voicemail related.
And more.
On top of that our UCP also comes with an in-browser phone, a so-called WebRTC phone. No need to install anything on your PC or Notebook, just open your browser, login to the UCP, and you ready to make and receive calls, doesn't matter where you are in the world it is as if you are "in the office".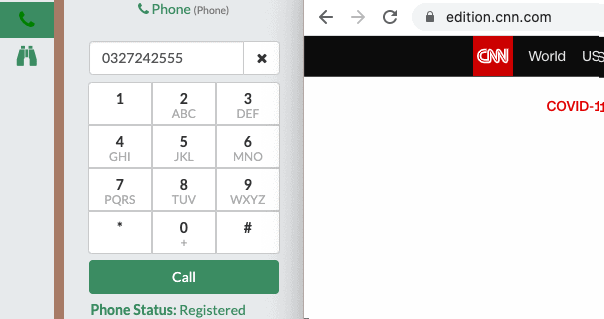 If you want to know more do contact us or go for the free trial, it also included access to the UCP with all its features so you can try it for yourself.